Can We Bill For That?
Partnering with the right utility billing provider who understands the complexity of industry regulations is the first step to program success. Failure to follow regulations can result in heavy fines and potentially damage your property's brand.
Minol USA powered by Brunata's in-house regulatory team reviews every contract and program for ongoing compliance. Our regulatory team regularly trains Minol USA powered by Brunata employees on compliance changes and best practices within the industry.
Common Utility Expense Pass Back Issues:
Over-recovering
Passing through prohibited fees
Bundling rates/fees or flat fees instead of itemizing
Lack of transparency in lease provisions related to recovery
When Choosing The Right Billing Method For Your Community,
There Are Three Key Factors To Consider.
Do I want to measure individual usage or allocate expenses across the community?
What is my expense recovery goal?
What is allowed within city and state regulatory guidelines?
Steps to Consider to Help Avoid Compliance Issues
Due diligence in regulatory research (i.e., landscape, intent, need for approvals, etc.), manufacturer studies/specifications/testing/actual use, obtaining referrals
Implementation
Seek out third-party billing providers willing to work with you through the regulatory approval procedures, if necessary
Ensure proper training of leasing staff
Revise lease language incorporating new technology/billing methodologies (easy explanation to the resident – may also require visual presentation)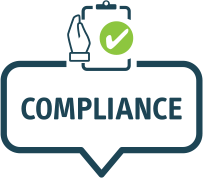 *Always consult with your attorney before implementing and/or changing anything to your billing program.